From Death Brought Life, Part 1
Since the onset of the COVID-19 pandemic, I believe that people are paying more attention to life and death. Around the country and the world, life seems to be considered more precious than it has ever been in my lifetime. Since I have been training people around the country over so many years, I have had the opportunity to hear stories from people who are emotionally scarred from so many situations. However, I have yet had a person communicate about physical scars or injuries from a traumatic accident and the impact that event has had on their life. We were fortunate to have Anne Lisa Forestine, nursing student and GOMO Educational Services' administrative assistant, wishing to tell her story. Anne Lisa recalls that since 2018, it has been common for people to stare at her for some time. There are times when people would approach her to ask questions like, "What happened to you? or What is that on your finger? and Where are those scars from on your body?"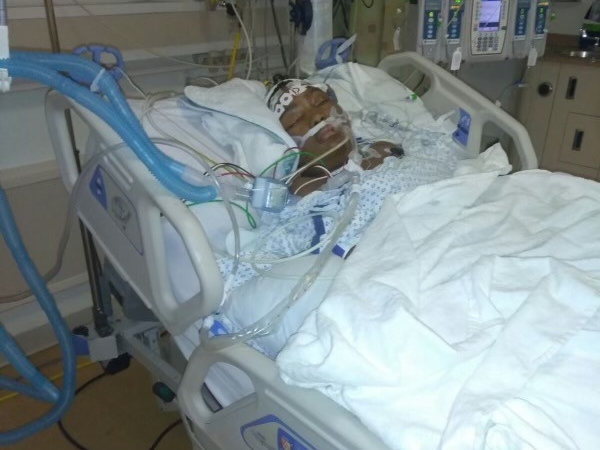 "On a Saturday morning, in February of 2018, my coworker friend, a very nice mother of three, and I rode to work. I do not recall much, if anything, about what happened that day and a few days before that. My very last memory is from that Thursday night, when I went to a friend's house to get my hair done. I remember sitting, talking about food, then listening to her reassure my mother that she would get me home safe. Then everything became dark in my head. However, a little memory of that day that changed my life came back to me a year later. My mother, who was by my side at the time, told me most of the story while my other family members, friends, doctors, and witnesses filled in the rest of the gaps.
I was told that it was a very cold Saturday morning, and we were supposed to start work at 9 am. My mom said that I was wearing my heaviest winter coat, yet I complained about how cold it was that day. My coworker picked me up around 8:58 am, according to my mom who saw us leaving. Minutes after we left the house, my mom received a call asking where I was because I never showed up to work. She said she felt something was wrong but saw me leaving for work. A few minutes later, the police knocked on the door and said that we were in an accident. While my coworker was driving, she lost consciousness and drove the car into a lake. Since it was a very cold Saturday morning in February, the lake was icy. Witnesses said that our car slid right in the middle of the lake. Two gentlemen from the gas station from across the street ran and swam to help us as we were locked in the car, but they could not reach us because the car was too far into the lake. They reported hearing screams as the car went down. So, we drowned in the freezing cold water of Gropp Lake in Hamilton, New Jersey.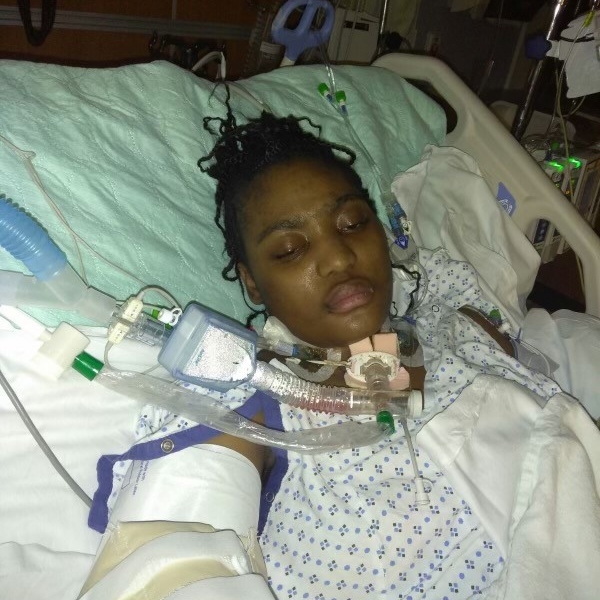 The fire officials said we were underwater for 22 minutes. After the hard work of emergency medical service (EMS) divers and medics, we were finally rescued from the car. Then they brought us to the Emergency Department at Capital Health Regional Medical Center in Trenton, New Jersey. My mom told me when she finally arrived at the hospital, she could not believe I was the person laying on that bed. As she stood in the Emergency Department, she begged God to bring her daughter back to her. They announced code blue because my heart had stopped on at least two occasions. My mom also recalled doctors coming to her with a somber face; there was barely any hope, yet she refused to believe I was gone so she kept praying. After resuscitation maneuvers, I was stable, but I slipped into a coma." We will share what happens next to Anne Lisa in part two of this blog post.
https://gomoedservices.com/wp-content/uploads/2021/12/Anne-Lisa-1-edited.jpg
450
600
Josue Falaise
https://gomoedservices.com/wp-content/uploads/2020/05/ges-logo-300x138.png
Josue Falaise
2023-01-09 06:00:00
2023-01-09 19:34:54
From Death Brought Life, Part 1